Our CEO Ken Iwasaki was on stage at "the 7th Jibun House Symposium" held on October 16th.
Jibun House won the Grand Prize at the "BodySharing × 5G Idea Contest" held the other day, and at the symposium, the three companies, Docomo × H2L × Jibn House, talked about the future life and technology that will be possible with 5G.
On the day, we also exhibited and demonstrated H2L products.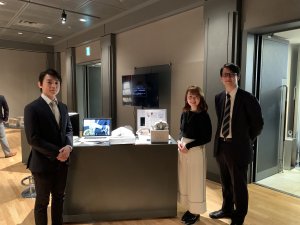 [Related Article]
Grand PrizeJibunhouse, Inc."0 minutes commuting time! A house with a portal that makes living and working easier"